We all know that getting out and mowing the lawn three or four times a month can be a chore that many of us simply don't have the time or energy with our busy schedules. Hiring a professional lawn care and maintenance company like Budget Landscape & Maintenance, Inc. take care of it for you – and for a reasonable price!
We have the equipment and expertise to make sure your lawn is looking beautiful all year long, with lawn care maintenance packages that include either weekly or bi-weekly service, depending on the time of year.
In addition to mowing, our landscape professionals will make sure that all the edges are perfectly trimmed for a groomed look. Additionally, if your lawn needs sod to fill in some dead or open areas, we can install it as needed.
Having a freshly mowed and groomed lawn is important, but equally important is maintaining the health of your lawn.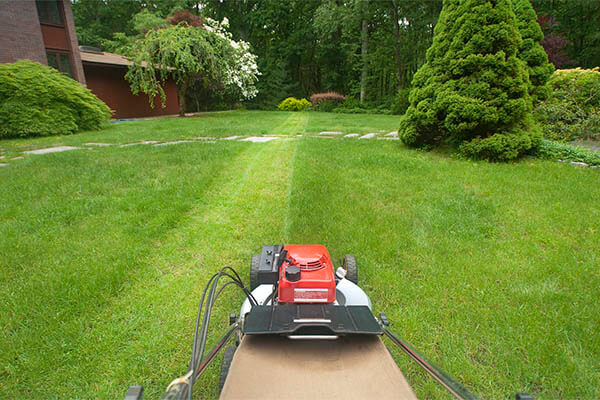 Budget Landscape Maintenance will apply the proper fertilizer for your type of grass and for the season as many as five times throughout the year to maintain a green lawn. We also apply weed control to ensure even greater lawn health and beauty. If pests are a problem, Budget Landscape & Maintenance, Inc. is a certified pesticide applicator.
Having a lawn that looks great is easier and more affordable than you might think! Just call Budget Landscape today for a free estimate or consultation. We'll be happy to answer all your questions about caring for your lawn and the packages we offer.
In addition to lawn care, we also offer complete yard maintenance packages, one-time yard cleanups as well as sprinkler and irrigation system repair or installation.